Over at the great blog, Blogging with Cents they are having a really neat contest for a chance to win $50 payable through PayPal. It is a fill in the blank contest and I thought it would be a lot of fun. So…. Here is my entry:
It happened just about a month ago in Joe's Big Double D Coffee Cup Cafe. I was just starting to sip on my One Size Fits All cup of coffee when I realized my cup was leaking on my shirt and could be seen. You have probably had that experience before. I felt embarrassed and obvious, and I knew that soon I would have to come up with some sort of explanation since I obviously was not pregnant. I was a little worried about that man standing behind me though. But then, all of the sudden, I saw the man's hand coming right towards me!! I remembered what a cowboy's wife had told me. It was very important to always hold your cup at arms distance and never spring a leak if you can avoid it. Before I knew it, I was given the tools and tips to coffee drinking for dummies by the man standing behind me. So you see, I really was at the right place at the right time, and I decided I just had to throw the rest of my coffee on the man who was standing behind me.
The End.
Thank you for the Contest! I hope I made you smile.
Blog Writing Project: Tips & Tricks
Thank you to all the participants for all their hard work and interesting entries. You had until the 18th of September to get your blog post entries in.
Now it is time to vote for my favorite entries. I get to pick three but can list all the entries. I will place my favorite top three at the top of the list. Keep reading to see the list of entries. There's a lot of good stuff going on here.
My Top 3 Picks
7 Key Skills Of The Successful Adwords Advertiser by Vittorio
How I Got Aerobed to Number One in Google by Julian
Facebook Tips and Tricks by Sahil
Zabar's resides in New York. Here is a quote from their site and please take time to read their story. It is most interesting. The Zabar's Story
Zabar's is open 365 days a year and there is always a Zabar in the store. Today the store is over 20,000 square feet (almost a city block long). We have over 250 employees. We sell over 8,000 lbs of coffee a week and over 35,000 customers a week visit our store.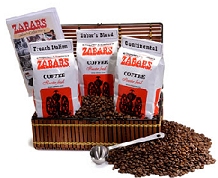 Zabar's is not exactly a coffee shop but they should be. I've searched through their site and found a treasure chest of wonderful and delightful goodies ranging anywhere from coffee to their signature Fresh Baked Rugelach. You will have to check out their gift baskets while visiting and do not forget the coffee! Speaking of…..
Here is a more detailed list of recalls for coffee makers, tea pots, espresso machines and any other related type gadget for your information.
Fire Hazard: Hot Water, Coffee Makers Are Recalled By Rowenta
… Fire Hazard: Hot Water, Coffee Makers Are Recalled By Rowenta … recalling the Instant Hot Water Maker, model FK-91 and the … model FK-91 and the Coffee Maker and Water Boiler FK-95 …
http://www.cpsc.gov/cpscpub/prerel/prhtml89/89030.html- 2.8KB
11 Jun 07
Coffee Makers Recalled by Regal Ware
… Regal Coffee Makers Recalled Due To Shock … 19801 — Approximately 6,800 electric coffee makers manufactured by Regal Ware … list enclosed with each new coffee maker. …
http://www.cpsc.gov/cpscpub/prerel/prhtml80/80036.html- 3.4KB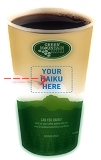 For a simple Haiku submission you can enter and have a chance to be one of 14 creative coffee drinkers selected to win a Keurig B-60 single cup brewer, two boxes of K-Cups and winning haiku, name, town and state of residence printed on one print release of GMCR Eco-container cups!
Retail Value of this prize bundle is: $189.80
To enter your Haiku and get your chance at the Keurig, simple visit their online entry form and enter your info. Contest is ending on Saturday, December 1, 2007 @ 11:59pm ET
Green Mountain Coffee Haiku Contest entry form
Good luck and I hope I'll be reading your winning entry soon!
Thought I would enter Daily Blog Tips contest. I read them every few days and missed the last one. Stop by and give em a visit. It is a good blog with valuable information and help.
Getting out a coffee stain: There are two ways. First off, as silly as it may seem, pour more 'hot' coffee on the stain and rinse out immediately. It should come right out.

Second, take baking soda and a tooth brush and slightly dampen the toothbrush. Dab the toothbrush in the baking soda and gently scrub the stain. This should also have a positive effect. Or you could just mix one teaspoon of white vinegar in one quart of cold water and put on stain to remove it.
A couple of things I want to touch on quickly. Steaming milk. For heaven's sake do NOT get milk too hot when steaming. It will curdle in your espresso and also cause the foam to break down about as soon as it gets into the cup. #2 issue is cup towels. Do NOT place a towel on the area where the cups are. This prevents steam from being released on your espresso machine thus causing it to produce an over heated shot.
That is all. Hope these little tidbits helped some of you.

Here is a copy cat recipe (tried and tested by me) that I feel is about as close to Cinnabon's Mochalatte Chill as one may get without having the 'real deal recipe'.
Ingredients:
1 cup brewed coffee, chilled (espresso shot is always best)
1/2 cup dark chocolate syrup or melted dark chocolate squares/chips
1/4 cup shaved dark chocolate squares or mini chips
1 cup half and half (2% for a lower in fat drink)
whipped cream or light dairy whipped topping
drizzle bottle with dark chocolate syrup inside to go over whipped topping
Combine all ingredients except whipped cream in a small container and stir well or use a small hand whip to make it even better. Place ice in two 16 ounce glasses; top with whipped cream and drizzle with chocolate syrup. You may also wish to try using a blender and crushing the ice with the Mochalatta mixture. Yum yum.
This is a copy-cat recipe developed by me ( © coffeesage.com ) but holds no claim to the Mochalatta Chill name nor is attempting any copyright infringement.
Good day! Here is a bit more linkey love for you. Enjoy!
Portland Roasting Company. Their site is as yummy as their beans look.
Journey's: A newish coffee blog, Journey's. Been about for two or three months. Check em out!
Smelling the Coffee : Interesting coffee blog. Thought you'd enjoy it, plus, I love that blog title.

Just Coffee: All about Fair Trade
Slashfood/Coffee Area: Slashfood isn't all about coffee but they have a nice coffee area. Besides, I love visiting their blog. Great place to go.