Some time back I upgrades WordPress and when I did, I lost my categories. Still had the content but they didn't have a place to go. Rather than mess with them and take the chance on losing my related search results in Google and Yahoo! etc… I decided to leave them as they are now.
There is a lot of content here it just doesn't appear to be if you look at the category list. You'll have to use the search for content area to the right to find out if there is something here that is in the area of your interest.
I am sorry for the mess but there really is not much I can do about it. Sadly. I appreciate your continued support and frequent visits to this blog.
Audrey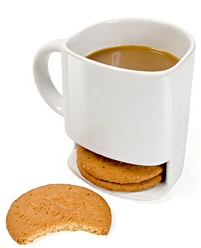 Well, this coffee mug is certainly different. I wonder what all I could hide in it's cookie slot? It may be handy but I really do not think it would be practical.
Since I am so pissed off my about my page rank these days, I am just going to scour the web for unique coffee mugs for a while and post those. Sorry people. I'm just a tad upset right now and this is the best I can offer. But! There are some cool mugs out there.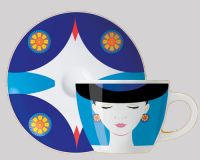 I found this one at: Trade Key and thought is was quite different. If you want to buy from there, you have to have some sort of key to do so.