The most controversial coffee shop in the US, the Grand View Topless Coffee Shop in Vassalboro, Main, has reopened in a 12 by 60 foot trailer.  The coffee shop's original structure, owned by Don Crabtree, was a victim of arsenein June of this year.  It is suspected that the fire was set as a protest to the toples alternative to the traditional coffee shop model in the US. 
Crabtree intends to build a new building, moving the coffee shop from the trailer, as soon as he can raise the money to do so.  Unfortunately, the debris from the original fire is still on the property and the towns people did not want Crabtree to reopen the shop until the debris was removed from the property.  "Some people just don't like it they think it should be cleaned before it opens. I can't clean that up without the doors being open," Crabtree said. He feels that he and his employees are victims of harassment.
The owner of the Grand View Coffee shop, which was destroyed by an arsonist last week, plans to have his waitresses, clothed, in the parking lot of the once hot establishment, taking up donations in an effort to raise money to rebuild. They will give out free coffee and donuts. The coffee shop, which is located in Vassalboro, Ma., had no insurance on the building or equipment.  Reportedly, the fire was set just hours after the owner discussed making the coffee shop more like a strip club with local officials.
http://www.google.com/hostednews/ap/article/ALeqM5jLg_EedjmFs852dVdlVg0SKObzhQD98M23VO2
Grand View Topless Coffee Shop in Vassalboro, Maine. burned to the ground on Wednesday morning shortly after midnight. A state fire inspection said that it was arson. The building was a complete loss.
Donald Crabtree, the shop's owner, says that he intends to rebuild. His home was attached to the Grand View Coffee Shop. He and his family have been forced into a hotel due to the fire. Mr. Crabtree's two 4 month old grandchildren were among those in the attached residence at the time the fire was set.
Mr. Crabtree had no insurance on the property, but said that he would reopen temporarily on the lot in a trailer if necessary.
http://www.cnn.com/2009/US/06/03/topless.shop.fire/index.html?eref=rss_mostpopular
Content of this entry has been moved to the header. Please view that information or visit another place on the coffee blog
Coffee Reviews
Coffee Makers
Coffee Shop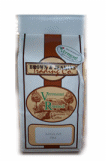 Brown and Jenkins coffee beans are roasted fresh daily. I've had the pleasure to try a couple of their coffees and must say it was truly a delightful experience. As soon as the shipment arrived and I begun to open the box, I could smell the fresh roast smell and darned if I wouldn't swear the bags were still warm. Maybe not, but the aroma was that good.
Brown & Jenkins roasts their green coffee fresh daily to meet the exact needs of their orders. They use a gas-fired rotary drum type roaster and roast in small batches of anywhere from 10 to 40 pounds at a time. They boast a caring and artful approach to their roasting. I have agree, they must. It is delicious.
Brown and Jenkins sent me a Vermont roasted Kenya AA and Sumatra Mandheling.
First off: Sumatra Mandheling:
A deep aroma out of the bag that is inviting and complex. I caught a hint of smokiness and loved it. In the cup I found it to be slightly syrupy and thick bodied with a muted-acidity. I detected a hint of chocolate with a taste of caramel. A very lovely cup. Elegant and suitable for a black tie social gathering that is sure to please even the most discriminating palate.
Kenya AA:
Kenyan origin coffees are my favorite by far. I love the intense and consistent flavor. It never fails to please me. This one is no different. The exuberant aroma is followed by the succulent hints of leather and black currant. It is dry in the mouth and finishes with a delicate aftertaste. I used a french press to ensure I brought out the full depth of this wonderful bean.
Brown and Jenkins Trading Co. is more than just coffee. You must stop by and visit them and discover all the wonderful things they have to offer the public both on-line and at their brick and mortar establishment. You will find other foods and gifts and a coffee club as well. Check them out and definitely try out their coffees. I am certain you will not be disappointed.
Thank you to Brown and Jenkins for the coffee products they sent for review. I have enjoyed them immensely!