I like my coffee in a lot of flavors. Bacon is a flavor I haven't tried, but it must be pretty tasty because it won $10,000 at the Iowa State Fair!!!
Seattle's Best Coffee held a recipe contest at the Iowa State Fair. Eileen Gannon, who is a financial adviser at Morgan Stanley Smith Barney in Des Moines won it to the tune of $10,000 plus a years supply of coffee! Now that is impressive!
Gannon named it "How to Win a Guy With One Sip". It has notes of caramelized bacon and pumpkin pie spice. Apparently it won the judge's hearts, but I bet they took several sips instead of just one, because it sounds tasty tasty tasty!!
"How to win a Guy With One Sip" was judged by judges and also Facebook votes. The Facebook vote was worth 30 percent of the judging, and 70 percent was based on judges' evaluation of the taste and presentation.
Do not distress, this flavor will be available at participating Seattle's Best Coffee locations across North America.
The sights, sounds and aromas of the holiday season often stir up a sense of nostalgia and a yearning to be at home with family.  This year, Folgers® is once again helping to make that happen for five lucky families as part of the second annual "Home for the Holidays" contest.    To enter, America can visit www.folgers.com from October 1, 2010 through November 30, 2010, and submit a 200-word essay answering "What is the best part of wakin' up at home during the holidays with Folgers coffee?"   Five winners will receive a seven day, six night trip in December 2010 for themselves and up to three other guests to travel to their hometown destination within the 48 contiguous United States.  Each trip includes round trip airfare, hotel accommodations, a rental car, $1,000 spending money and a Folgers gift basket.  Travel origination and destination must be within the 48 contiguous states. Open to legal residents of the 50 United States and D.C. 18 years old or older.  Void where prohibited. See www.folgers.com for Official Rules, entry information and complete details.
Today is National Coffee Day. In celebration there are a few places were you can get a free cup of coffee. 
Dunkin' Donuts is participating.  To get your free cup of coffee from Dunkin' check out their website for the "free" coupon!  'Fans can enter to win the grand prize — a trip for two to Costa Rica, a tour of Dunkin's Coffee Lab and 60 months free coffee — by submitting a video, 60 seconds or less, describing why they deserve the title of ultimate fan. The contest and announcement were timed to celebrate the company's 60th birthday and pay tribute to September 29.
Some  local places may  be participating as well, but coffee giant, Starbucks, will not be celebrating by giving away free coffee, which is honestly a shock to me.  I thought for sure they would be on board.  Oh well!!!
Coffeesage.com readers have been invited to participate in a Seattle's Best Coffee contest.  First prize is an all expenses paid trip to the coffee capital of the US……….. Seattle!!!!
Seattle's Best is celebrating their fan's love of great coffee.  They are now looking for their BIGGEST fan to join them for a first class coffee lover's experience in Seattle.  You can compete to win the free trip that will be the "ultimate coffee immersion" and a chance to become a Seattle's Best Coffee Ambassador.  The Ambassadors get the "low-down" on coffee news, prizes and other free stuff.
The contest runs through September 3rd.  To enter, visit the Seattle's Best Coffee Facebook fan-page and tell them why Seattle's Best Coffee is the "bright spot in your day".
Good luck and may the coffee be with you!!!
After  challenging customers to create a new doughnut, Dunkin Doughnut's has named a champion.  On June 5th, which is Annual Doughnut Day, Dunkin' announced that  that the "Toffee for Your Coffee" doughnut will "officially join the company's famous lineup of doughnut varieties and be available at participating shops nationwide through Oct 6."  Toffee for Your Coffee was created by Jeff Hager of Hoover, Al.  The new doughnut is "a sour cream cake donut topped with glaze and chopped Heath Bar" bits.
Onouli Farm of Kona won top honors at Hawaii's first coffee-cupping competition this weekend at the Hawaii Coffee Association's 14th annual conference at Maui Tropical Plantation.  There were 69 entries who were judged by 3 judges.  The scores were based on wet and dry aromas, acidity, body, balance, sweetness and aftertaste.
In other cupping news, Rusty's Hawaiian, a coffee company in Kau, earned the top score in a cupping of Bourbon varietal coffees by "Coffee Review: The World's Leading Coffee Buying Guide."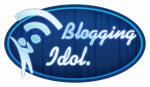 Just a quick note to thank Daily Blog Tips for the contest I've entered along with quite a few others. The entire month it's a race to increase our RSS readership by different means. Legit means and not by bribes.

The prize is grand. $3000 bucks! Goodness! Too bad I'm just a coffee blog or I might would have a chance. Good luck to all that has entered.
Check out these participants:
#1 http://www.standoutblogger.com/ idol1
#2 http://www.stockmarketindia.net/
#3 http://theuniversitykid.com/
#4 http://crenk.com/
#5 http://www.winningtheweb.com/
#6 http://girlrobot.net/
#7 http://techathand.net/
#8 http://www.homedesignfind.com/
#9 http://phatmommy.com/
#10 http://www.roseslife.blogspot.com/
#11 http://www.gauravonomics.com/
#12 http://www.economicshelp.org/
#13 http://www.groovyvegetarian.com/
#14 http://www.bigmarketingonline.com/
#15 http://finaldog.com/
#16 http://www.rajaietalks.com/
#17 http://www.thepaparazzis.com/
#18 http://techie-buzz.com/
#19 http://blog.concholakeaz.com/
#20 http://www.imbloggingthat.com/
#21 http://www.absolutelybananas.com/
#22 http://www.shedblog.co.uk/
#23 http://everything-everywhere.com/
#24 http://umarsiddiqi.com/blog/
#25 http://www.dev102.com/
#26 http://www.theswgeek.com/
#27 http://techiesden.com/
#28 http://www.dsplog.com/
#29 http://www.winningstartups.com/
#30 http://bookclubclassics.com/Blog/
#31 http://tryingtoblog.com/
#32 http://www.indiandevs.com
#33 http://inspiredology.com/
#34 http://www.talkingwithmyself.com/
#35 http://www.iblogtoblog.com/
#36 http://youareliving.com/
#37 http://www.kia-world.net/
#38 http://www.back-links.org/
#39 http://www.sellotapeandstring.com/
#40 http://www.workhappynow.com/
#41 http://www.catchtheposts.com/
#42 http://distilledrose.blogspot.com/
#43 http://www.ebookinformant.com/
#44 http://www.viperchill.com/
#45 http://www.melvinblog.com/
#46 http://nnothrthng.blogspot.com/
#47 http://webmasterplaza.blogspot.com/
#48 http://jobmob.co.il/
#49 http://www.pinoywebstartup.com/
#50 http://apocalypsepicturebook.com/
#51 http://neobluepanther.com/
#52 http://www.learningnerd.com/
#53 http://www.getonebillioneuro.com/
#54 http://www.jungleoflife.com/
#55 http://adhdguide.blogspot.com/
#56 http://www.ebookinformant.com/
#57 http://lovereads.today.com/
#58 http://www.techtreak.com/
#59 dancingaboutarchitecture.org/
#60 http://monkeyblogger.com/
#61 http://mrjavo.com/
#62 http://reviewofweb.com/
#63 http://www.teenblogger.net/
#64 http://www.wardontheweb.com/
#65 http://www.abundancehighway.com
#66 http://romeuy.com/
#67 http://www.thenetfool.com/
#68 http://www.loghomescabin.com/
#69 http://www.crimeandcrooks.com/
#70 http://eavesdropwriter.blogspot.com/
#71 http://debitversuscredit.com/
#72 http://roshanbh.com.np/
#73 http://www.40redux.com/
#74 http://digitalphotographyblogs.com/
#75 http://www.marketeer.com/
#76 http://www.adampieniazek.com/
#77 http://www.solidsmack.com/
#78 http://www.wpthemedesigner.com/
#79 http://debbybanning.com/
#80 http://ml60milewalk.blogspot.com/
#81 http://moneybites.com/
#82 http://www.coffeesage.com/
#83 http://www.webdevlounge.com/
#84 http://www.themeplayground.com/
#85 http://technotip.org/
#86 http://www.technodiary.com/
#87 http://elitebydesign.com/
#88 http://revenuereservoir.com/
#89 http://www.historicalsidefx.com/
#90 http://freebirthdaytreatsblog.com/
#91 http://mommymeryl.blogspot.com/
#92 http://pursuitofyourboyfriend.com/
#93 http://ledgerpad.ath.cx/
#94 http://www.ruethedayblog.com/
#95 http://bensonbear.net/
#96 http://shakethesalt.com/
#97 http://www.hoei.com/
#98 http://www.asiogroups.com/
#99 http://thewmblog.com/
#100 http://www.protycoon.com/
#101 http://discoveringdad.net/
#102 http://debizqablog.wordpress.com/
#103 http://applequack.com/
#104 http://lifewithharper.blogspot.com/
#105 http://www.stockmarketguide.in/
#106 http://messaoud.info/en/