Back Pedal Brew by Middle Fork Roasters (Coffee Review)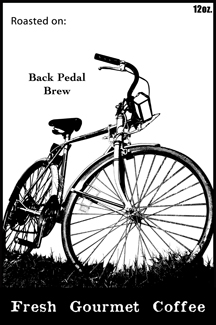 Origin: Blend
This is a Medium Dark Blend of organic coffees. At first blush, there is an intense smokiness that lingers on the palate, producing a subtle bitterness. As the cup cools slightly, the finish rounds out, but the intensity of flavor remains in every sip.
I'd stay away from the cream and sugar on this one, either one will cover the flavor profile the roaster intended. Intense yet smooth.
The flavor is intense enough to hold up a super sticky dessert, but smooth enough to drink before the worst of business meetings.
check this coffee out at http://kaffacoffeeandtea.com/
Joe